| | |
| --- | --- |
| Security: | |
| Subject: | My Old Drawings and Shit: Part 2 |
| Time: | 05:19 am |
This next installment will showcase several drawings I did in high school. Unfortunately, I think this was the height of my drawing ability and motivation to become an artist. Before I wanted to write and make movies, I always dreamed of becoming a comic penciller. Maybe you'll see some of that here... I think if I'd continued to draw every day I could have made it big time...
I like this one because I was experimenting with perspective and depth. Plus the giant Sentinel is just fun in my book. Also, check out that awesome antenna coming from the roof... Wonder what the hell it's for...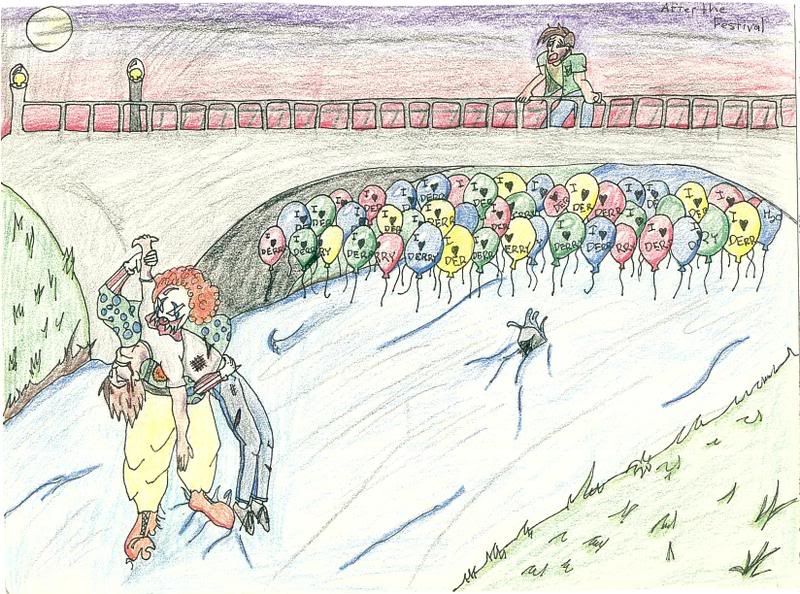 This is a scene from the early part of Stephen King's IT. I guess it didn't make the movie because these guys are fags. I tried to show that by having Don Hagarty (the guy on the bridge) kind of push his ass up in the air cause that's how gay guys posture themselves. At the time I planned to do many more illustrations for the book and then post them on a website. Guess this is a close as I got.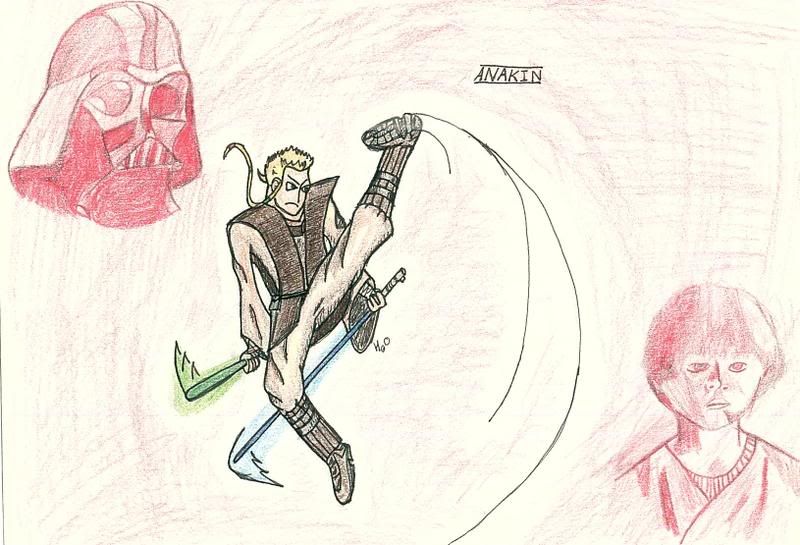 Episode II was just coming out when I did this. I like how it turned out but one thing a kid in my art class pointed out was... there's no way Anakin could get his left foot in that position. I think I only drew it that way because I wanted to try drawing the intricacies of a boot bottom. In that respect, I think it looks pretty damn good. Look at all the grooves and nooks in there, kind of like a real boot.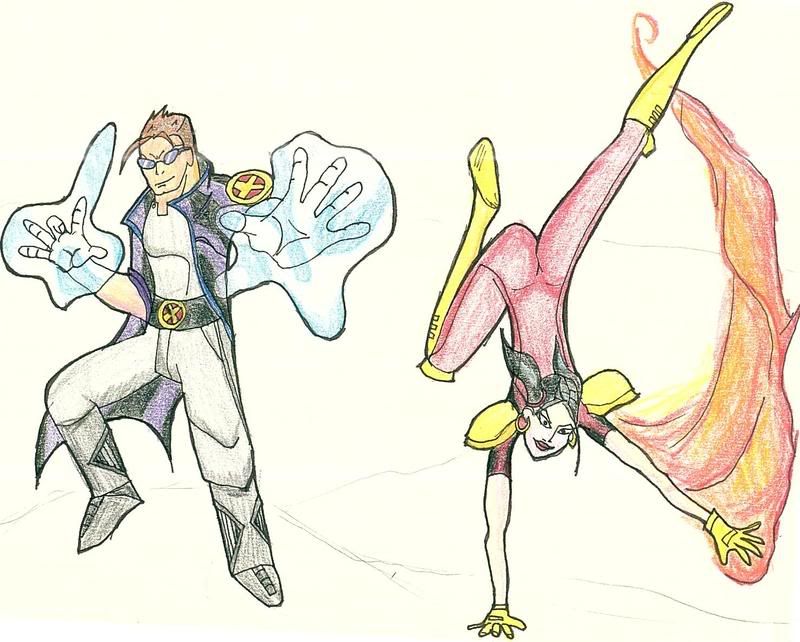 I actually did this in my second year of college. It was probably the last hurrah of me trying to be awesome with inking my drawings and then colored-pencilling them. I think I should try doing it again because I like the way they look. They turn out a lot cleaner than my older ones.
comments: Leave a comment